Bogdan Yaskiv
Managing partner, lawyer, candidate of law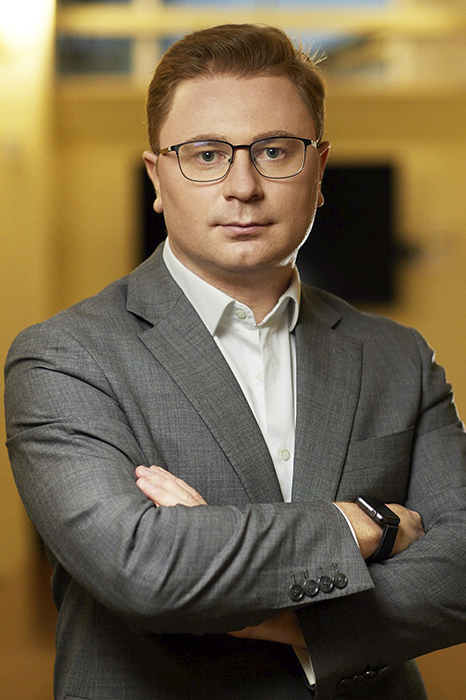 EDUCATION & SCIENCE:
2007 – took part in the science work at Ukrainian Institute for Stock Market Development of Kyiv National Economic University in Kyiv, concerning fulfillment of the research work, "The development of the organizational and legal basis concerning establishment of the mechanism of putting into account subjects to the capital building which were financed by the state and the local budgets, individuals and the legal entities" (UDC 349:338.2; 338.46, State registration number 0106 III 10914).
2009 – completed the full course at Taras Shevchenko National University of Kyiv, law faculty, "Science of Law" specialization, Specialist of Law degree (the diploma with an honor).
2017 – completed Classic Private University, a postgraduate student, obtained PhD in Legal Science degree.
Candidate of Sciences in Jurisprudence.
CAREER:
2009 – 2011 – lawyer at the Corporate Law Department at "ARSENAL" law company.
2011 – present – managing partner, the head of the "Land & Agrarian Law" practice at "TOTUM" law company.
2018 – present – Head of Committee of AAU of Land Law.
MEMBERSHIP:
2016 – Ukrainian National Public Organization "Ukrainian Lawyers Association".
2017 – Ukrainian National Association of Advocates.
HONORS:
2007 – honored with a diploma of the third degree at the Ukrainian National Competitions in Criminal Law and Criminal Process, "Proficiency of the Court Speech".
2008– obtained the international program diploma "Jury Trial" with the assistance of the USA Embassy in Ukraine.
2013 – the acknowledgment of the KROK University of Economics and Law for the significant contribution in vocational activities among the youth and the support of the forth vocational festival holding.
2017 – honored with a diploma "Successful Instruments of Running a Law Business during the crisis" by the School of Practical Jurisprudence "Leadership in Law".
2018 - Lawyer of the Year in the practice area of Land law.
SPECIALIZATION:
Land & Agrarian Law;
Building & Capital Investments;
Dispute Settlement.
LANGUAGES:
Ukrainian, Russian, English.