Onyshchenko Tetiana
Senior lawyer, an advocate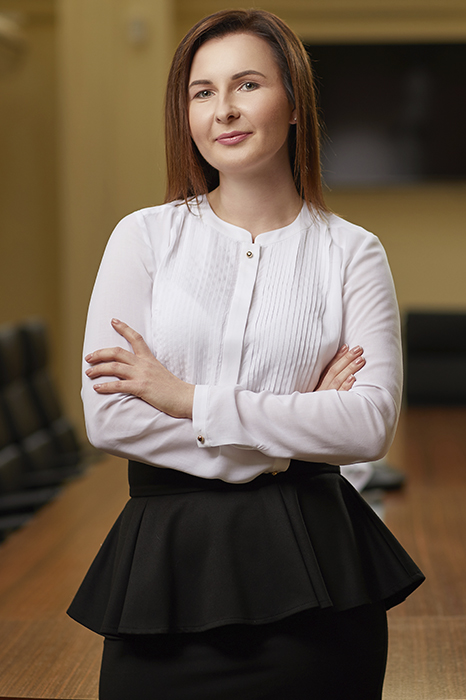 EDUCATION & SCIENCE:
2012 – completed the full course at Taras Shevchenko National University of Kyiv, law faculty, "Science of Law" specialization, Master of Law degree (the diploma with an honor).
CAREER:
2011 – 2012 – "UKRAINIAN AGRARIAN ECOLOGICAL GROUP "BIOLAND" Limited Liability Company, lawyer's assistant of the Department of economic security and legal support.
2012 – 2018 – «BIOLAND. LAW AND BUSINESS» Limited Liability Company, lawyer of the Department of contractual relationship and security.
2018 – present – "TOTUM" Law firm, leader lawyer of the "Land Law and Agrarian Law" practice. 
MEMBERSHIP:
2017 - Ukrainian National Bar Association.
SPECIALIZATION:
Land Law & Agrarian Law
Building & Capital Investments
Corporate Law/M&A
Dispute Settlement
Tax Law
LANGUAGES:
Ukrainian, Russian, English.